Social Media Marketing and Optimization
Best practices of Social Media Marketing for your needs
We develop exclusive content and build an emotional connection with the audience. Each project has a team of experts in SMM: strategist, content manager, editor and advertising manager in social networks. It's include: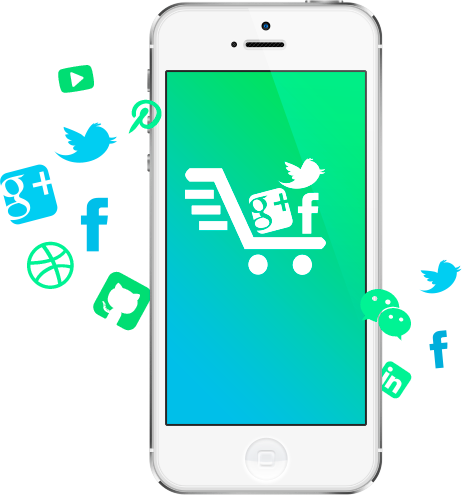 Benefits for your business
Increases brand awareness
Support for the formation of the company's image or brand using the multimedia capabilities of social networking
SMO allows you to get feedback from potential and real customers to improve the quality of services
Increases audience loyalty
Formation of user confidence in the brand, product, company, achieved through the interaction within the social network
Base of potential customers
SMO allows you to build a base of potential customers for further conversion into real customers
Research of Social Networks
Launch of advertising campaign
The team at Tourism Digital Marketing Agency are exceptional to work with. My emails are replied to promptly without fault, and work is always completed quickly. They have much knowledge about all areas of SEOs and marketing through social media. Our company has been working with them for the last 2 years. Highly recommended!
- Nataley -
An amazing company and team to work with. They has done a fantastic job of creating a company that is built on strong ethics and principles; combined with exceptional talent and delivery. I am thrilled with my experience and the results that we have achieved. I strongly recommend Tourism Digital Marketing to any business that is looking to work with an accountable team, that hits targets and offers a great service. Best agency I have ever worked with. Thank you very much.
- John Carry -
Tourism Digital Marketing Agency are an agile and forward-thinking group. I have known the team for over 7 years and am not surprised by the growth of the expertise in the team and the world-class delivery to their client base.
- Matthew Downing -
Great team to work with that can quickly understand your brand and is willing to adapt strategy and approach in a highly collaborative manner. As a non-expert in the field myself, they were a great team to partner with for a understanding of all necessary aspects for a layman without excess technical requests.
- John Riordan -
It's been great working with the team at Tourism Digital Marketing Agency. They take the time to listen our feedback and to provide superb reporting. Would highly recommend.
- Marissa Miller -