ECommerce SEO
Best practices of Search Engine Optimization for your needs
eCommerce SEO can be a little complicated thing to implement since the level of competition in this day and age is way too much. You need to be extremely calculated in every step you take and cautious in every change you implement on your website. Additionally, you need to be completely up to date on all the algorithm updates and modern trends currently being used in the SEO industry.
The SEO experts at Truism Digital Marketing understand all these implications and put all their efforts to understand the algorithm and then adjust to beat it every time. Plus, we keep an eye out for all future trends so that our clients are not affected negatively by any updates. We also ensure that our clients' websites are not affected by any penalties.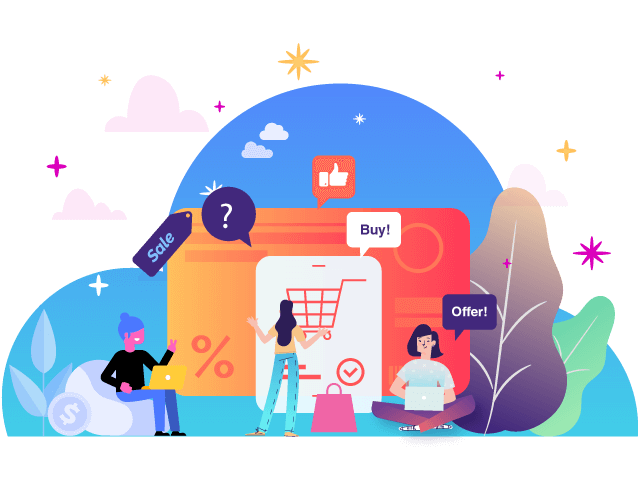 Our E-Commerce SEO Services
Here is the list of services our SEO experts offer with regards to Search Engine Optimization for eCommerce stores,
Keyword Research
Site Audit
Content Strategy
Keyword Implementation
Optimizing Product Listings
Local SEO
Link Building
Customer Relationship Management.
Ecommerce SEO 
Search Engine Optimization is extremely important for businesses looking to improve their online traffic and cut through the fierce competition in the online marketplace. This becomes even more crucial for eCommerce stores since they rely solely on online leads and conversions for a major chunk of their revenues. As an eCommerce store, you can not afford to lose out on even a single lead as these leads eventually add up and give you your major bread and butter.
Therefore, it is important for eCommerce stores to be found by customers looking for their products through various search engines. It is only when they improve their search engine rankings, they can start capitalizing on all these customers actively looking for relevant products through search engines.
Truism Digital Marketing provides premium eCommerce SEO services aimed at optimizing your product listings and overall store for search engine rankings. We make sure that we make your website reach out to your target audience so that they get to know about the products you are selling online. We put all our efforts into making your store rank on top of the SERPs to bring in a higher number of prospects organically.
Why Choose Truism Digital Marketing?
Truism Digital Marketing is a top-rated eCommerce SEO company that has helped hundreds of eCommerce stores expand their customer base one hundred percent organically. Besides our eCommerce services, there are a lot of reasons why we are better than a million other companies out there doing the same job. Here's why you should choose us instead of anyone else out there.
We set realistic and achievable deadlines so that we are able to complete your project on time, and deliver what we promise.
Our strategies are unique and creative and our SEO experts are true to their work. They put in their best efforts and are ready to go the extra mile to give your store the rank it deserves.
Our strategies are consistent and optimized for all devices and platforms. You don't have to worry about optimizing them for a specific device because we optimize it for all devices at once.
The SEO steps we take are focused on giving long term results instead of short term ranks through dubious practices. Our results make your website stay on top of SERPs for a long time.
We provide long-term support even after the project is completed so that we can help you maintain your search engine ranks organically.
If you need any sort of SEO services, you can get in touch with the experts over at Truism Digital Marketing. You can put complete trust in our services. Once you hand over your website to us, your eCommerce store is bound to succeed.