Website Development and ongoing seo for AC repair service
We created design and made SEO
Prudential Heating and Air Conditioning Company, Inc., has been working in the HVAC space and has been serving the heating and cooling needs of homeowners and businesses in the Greater Dallas Fort Worth area. The company has been around since 1947 but established its online presence recently. They are involved in the installation, maintenance and repair of heating, air conditioning and indoor air quality systems for residential and commercial clients. The company values honesty and integrity and these values reflect in the work they do. This is exactly why they have been able to survive and rule the market for more than 70 years.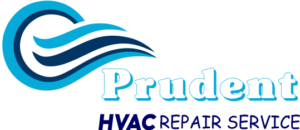 Purposes
Prudent HVAC Repair Service also wanted us to implement SEO best practices while designing the site so that their search engine performance was at the peak by default. Our SEO experts worked closely with the dev team to make sure that we don't miss out on any SEO strategy. As a result, we were able to get the website indexed on Google in a very short amount of time.
Truism Digital Marketing is currently associated with a long list of clients and Prudent HVAC Repair Service is only one of them. Our services have helped tonnes of businesses set up their online presence with quality websites. Our lead generation and SEO services help businesses generate maximum value from the online audience and boost their revenues exponentially. If you have any queries about the work we did with Prudent HVAC Repair Service, feel free to reach out to us. And if you want the same services for your business, do not hesitate to get in touch. We would love to help you out!
Our work with Prudent HVAC Repair Service was mainly based on two things – web development and SEO. Both these tasks were handled efficiently by our in-house experts and the results helped the business boost its online revenues exponentially.
The web design part was divided into five major steps: understanding the requirements, developing a roadmap, creating a prototype, testing for bugs and usability, and implementing the final solution. Our web development team had detailed meetings with the client to understand their requirements for the website and their expectations from us. After jotting down all that they needed, the web team sat together to create a rough roadmap of how the process was going to look. The next step was to put that roadmap into action and create a working prototype of the website.
Once we have a demo version of the website ready, the next step normally is to show it to the client to ask for suggestions and improvements that they need. During the process, we also test the website for performance, usability, and any bugs that might have been missed during the development process.
Removing the bugs and implementing client suggestions doesn't take long, and once we are done with that, we make the site go live. Even after making the website go live, we run a series of tests to make sure that everything is on point and exactly as it should be.
For the website has been developed convenient logical structure for a positive interaction with potential customers and to cover the greatest number of search phrases.
It was conducted A / B testing to select the optimal tariff plans and to find most conversional forms of  orders.