Website Development for hair and bueaty
We created design and tested conversion rate
Altigi Beauty and Hair Supply was the brainchild of Tigi, who is a well-known stylist and makeup artist. Altigi Beauty and Hair Supply works on manufacturing and selling beauty and cosmetic products through immaculate and organic minerals. All of the products at Altigi Beauty and Hair Supply are 100% cruelty-free, organic, allergy-tested, and dermatologist-approved. Everything is created using high-quality ingredients and industry-standard production techniques. The vision of the company is to provide cosmetic products to clients that heal and enhance the natural beautification process of their bodies and eventually make them look pretty without using the product.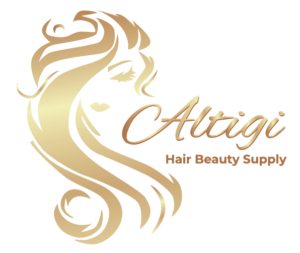 Website: https://altigihairbeautysupply.com
Purposes
When Altigi Beauty and Hair Supply came to us as a client, they were looking to get a website developed that not only included the latest technological functionalities but also went well with their colorful and artsy brand image. The design idea they had in mind was very different from what we had previously done for our clients. So, we took this as a challenge and a learning opportunity. The design team conducted proper research on what could be done and what won't work. A rough idea of the UI and UX was jotted down which was then finalized based on feedback from the client. The trust the client put in us at this stage was instrumental since we were creating this design from scratch.
The development team was quick enough to understand the design and turn it into a working website that incorporated all these features. The website was quite heavy on the images and other design elements so we had to optimize everything to keep metrics such as loading times and other page speed insights under control. Nevertheless, we were able to reach a healthy compromise and created a website that had the best of both worlds.
Truism Digital Marketing also developed an ecommerce platform that was hosted on the same domain. All the products that the business sold were now available online and the customers could purchase directly from the site. All major payment gateways were integrated with the ecommerce store and products were listed by the client with ease. Ever since the website of the business along with its ecommerce section has been performing well and has been able to generate a good ROI for the client. The performance has been so great that the business plans to expand its digital footprint and explore new markets and target audiences with a different set of products and services.
For the website has been developed convenient logical structure for a positive interaction with potential customers and to cover the greatest number of search phrases.
It was conducted A / B testing to select the optimal tariff plans and to find most conversional forms of  orders.
Due to the positive experience with search traffic, it was decided to launch an advertising campaign on Facebook
Truism Digital Marketing is currently associated with a long list of clients and Altigi Beauty and Hair Supply is only one of them. Our services have helped tonnes of businesses set up their online presence with quality websites. Our web design and development services help businesses generate maximum revenue from the online market and get ahead of their competition in no time. If you have any queries about the work we did with Altigi Beauty and Hair Supply, feel free to reach out to us. And if you want the same services for your business, do not hesitate to get in touch. We would love to help you out!