The ALPHA tow truck : Search Engine and Social Media Oprimization
We created design and tested conversion rate
Alpha Tow Truck Services is a licensed vehicle towing, repair, and maintenance company that provides a wide range of services to its customers in the Dallas-Fort Worth area. The company extends its services to all those in need, who face vehicle malfunctions in the middle of the road. The company has been in business for over 30 years and has towed more than 3000 vehicles to date. The services it provides are fully customizable according to the needs of specific customers. To name a few, Alpha Tow Truck Services deals in vehicle towing, flat tire change, fuel delivery, jump start battery, car lockout, and vehicle towing services.
https://alphatowtruckservices.com/


Alpha Tow Truck Services was already a pretty successful company with tonnes of clients before they came to us. Our job was mostly to open new channels of customer acquisition, and for that, we had to start from scratch. Since the company was already well established, they were pretty clear with the requirements and had all branding ideas together. The website they wanted for their business had to be very robust as it had to display all services offered by the company and handle huge incoming traffic from a number of sources. Also, since we were mainly supposed to expand their business online, we also had to look for different traffic sources that could bring in quality leads for the business.
The web development and design process was split into a series of steps: understanding client requirements, putting together a website blueprint, putting that plan into action, and optimizing and debugging until perfection is reached. A constant stream of communication was established with the client so that we could go back and forth with requirements and implementations. The client was on board with all our plans and strategies and their feedback was incorporated to make sure that we create exactly what they want.
After creating the website, we started planning and drafting strategies for traffic generation for the website. The plan was to bring in quality leads from all possible channels and then move them across the sales funnel so that they could be converted into regular customers. Our traffic generation process utilized four major channels: direct traffic, search traffic, social media traffic, and referral from other authoritative sites. Our talented team of experts leveraged all these channels and used them in cohesion to generate and nurture leads so that they could land in the right areas on the website. This not only improved the traffic numbers but also made most of that traffic convert, due to which the business ended up with a high return on investment.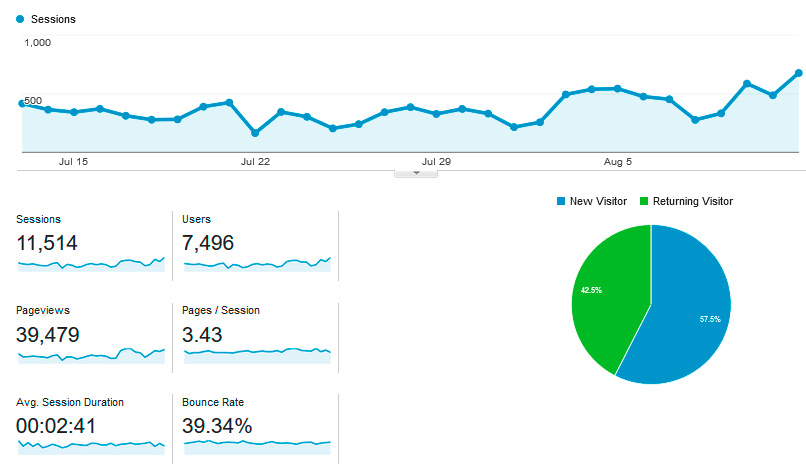 Truism Digital Marketing is currently associated with a long list of clients and Alpha Tow Truck Services is only one of them. Our services have helped tonnes of businesses set up their online presence with quality websites. Our web development and traffic generation services help businesses generate maximum revenue from the online market and get ahead of their competition. If you have any queries about the work we did with Alpha Tow Truck Services, feel free to reach out to us. And if you want the same services for your business, do not hesitate to get in touch. We would love to help you out!